Search Results for Sasebo
Dog Space
Sasebo, Japan
This pet groomer can accommodate large and small dogs. In addition to grooming services, they also sell pet food, treats, and supplies like shampoos, leashes, and harnesses. Parking is limited but not impossible.
Osaki Peacock Park
Sasebo, Japan
Just a short walk from the Kawatana Osaki Onsen sits a small park where you can see grown peacocks and get a free tour of incubators that house future generations. There are also horses, bunnies, and other animals on-site. The...
Insect Village Tabira
Hirado, Japan
During the summer, you can actually buy insects here however, in general, it is a comfortable place to stop, take a photo with a giant rhino beetle (?) and grab a cool drink and an an ice cream. They also sell produce and snacks for...
Maru Tatsu
Sasebo, Japan
This little ramen shop is located in the Haiki area, not far from Hario Housing. They have an English menu for easy ordering and plenty of options to choose from. Parking is limited.
Saihi Bus Terminal
Sasebo, Japan
The bus station offers express service to Fukuoka, Nagasaki, and the Nagasaki Airport. It is an inexpensive (and comfortable!) option to driving or taking the train. An English guide to riding the bus can be found at...
Sasebo Train Station
Sasebo, Japan
Sasebo Station is the major railway station in Sasebo with lines running to Nagasaki, Fukuoka, and beyond. Reservations can be made through the ITT office on base or at the station itself. There are souvenir shops, convenience...
Seattle's Best Coffee
Sasebo, Japan
Located in the shopping center adjacent to the train station, this coffee shop is similar to what you would expect to find in the States with one exception; it has a glassed-in smoking area next to the pick-up counter. If you're...
St. Marc Cafe
Sasebo, Japan
This cafe is located catty-corner to the 7-11 in the Ginza. The iced Vietnamese coffee is especially good but you won't go wrong with whatever you choose. They sell fresh pastries and typical cafe dishes. Seating is plentiful but...
Kawatana Osaki Onsen Shiosai-no-Yu
Sasebo, Japan
This onsen is located next to Osaki beach with private onsen rooms overlooking the Ogushi-ura. There is a footbath outside the entrance and private onsen rooms can be rented for about ¥2,000 per hour. After your soak, you can relax...
Cafe Slowhand
Sasebo, Japan
This cafe and coffee shop is close to the Hario Housing Area and serves coffee, tea and a variety of yummy desserts and snacks. There is plenty of parking and a Family Mart next door.
Seicho-no-Ie Sohonzan
Sasebo, Japan
This is one of the most beautiful Shinto shrines in Sasebo and a popular location for family portraits. Drive through the massive torii gate to a parking area on your left. From there you can walk to the shrine, passing over a...
Sumiyoshi-jinja Shrine
Sasebo, Japan
This small Shinto shrine is down the street from the Haiki station and, despite being off a busy street, surprisingly quiet and peaceful. If you are driving, there is a large gravel parking lot to the left.
Duck Grocery Store
Sasebo, Japan
This little grocery store is located just down the hill from Tenkaiho Observatory and a convenient place to stop for drinks and snacks on your way to the observatory or flower fields.
Bishnu Indian Restaurant
Sasebo, Japan
Bishnu is an Indian food restaurant just off 35 and is widely considered to serve the best Indian food in Sasebo. The prices are good and the serving sizes are generous. Try the curry and don't forget the naan!
Ohana Cafe
Sasebo, Japan
This Hawaiian-inspired cafe is near Gobangai Shopping Mall. The cafe has plenty of indoor and outdoor seating and summery, festive decor. They serve a variety of açaí bowls, sandwiches, smoothies, and fruit drinks. There is a pay...
Yakiniku King
Sasebo, Japan
This Korean BBQ restaurant has an "all you can eat" table buffet that makes dinner fun. An iPad at the table makes ordering easy. Just browse the selection of meats, vegetables, soups, noodles, drinks and deserts and add them to your...
Pepper Lunch
Sasebo, Japan
Pepper Lunch is a DIY fast food steakhouse with 250 locations in Japan, Asia, and Australia. The Sasebo location is nestled in the shopping center just outside the train station. The menu is in English so you can just point to order...
Miura-cho Catholic Church
Sasebo, Japan
Built in 1931, this gothic-style Catholic church sits high above the busy street below. There is a long staircase linking it to 35 or you can drive right up to the back door. Parking is very limited. You can attend an English Mass...
Toyota Rent A Car Ekimae Shop
Sasebo, Japan
Renting a car off base has never been easier. Americans can go to the base ITT office for assistance or just visit https://rent.toyota.co.jp/eng/ to make a reservation. You'll have a wide range of cars to pick from, compact to SUV....
Nishizawa
Sasebo, Japan
Nishizawa is a multi-level department store that sells clothing, custom curtains, kimonos, household items, handbags, and much more. On the 4th floor, they sell sewing, knitting, and craft supplies. They have a large assortment of...
Central Park
Sasebo, Japan
This park is located in the center of the city and is a great place to view cherry blossoms. There are softball fields, a Baptist Church, a play area for children, and a go-cart track to teach kids about rules of the road. There is a...
Daiso
Sasebo, Japan
Daiso is a 100 yen shop with 4,000 locations around the world. They sell craft, party, and office supplies, kitchenware, household goods, and lots more. New arrivals will appreciate the inexpensive dishware, curtain rods, table linens.
Aeon Sasebo Shiratake
Sasebo, Japan
This Aeon isn't as big as the one on 35 but the selection is similar... and they have a Mister Donut! The produce department is much nicer than the commissary and the meat is fresh so you don't need to thaw. Before you leave, pop...
Ichi Sasebo Lemon Fried Chicken
Sasebo, Japan
This shop serves deep fried chicken, similar to what they sell at rest areas and kiosks, but with a tasty lemon flavoring. There's inside seating but you can also get a box to-go. The prices are reasonable; from ¥250 for 3 pieces to...
Supercenter Trial
Sasebo, Japan
This grocery store is a nice alternative to the commissary, especially the produce section. There is a section with pre-made foods like pizza and sushi. You can find pre-seasoned lemon chicken, breaded and non-breaded, stuffed...
Prunelle Boulangerie
Sasebo, Japan
This bakery is located on the first floor of the Gobangai Shopping Mall, near Kaldi and Nakamuru. It can get a little busy after work but, like with any bakery, the selection is better the earlier you go.
Kaldi Coffee Farm
Sasebo, Japan
Kaldi is located on the first floor of the Gobangai Shopping Mall. They sell coffee beans and foods imported from around the world, including beer and wine. This is my go-to for spanish olives, Jamón ibérico, and avocado tortilla...
Cafe .5
Sasebo, Japan
Come for the aesthetics, stay for the amazing food. Everything about this cafe is hip and cool... the chalkboard drawing above the bar, the light fixtures, the pyrex glassware, even their business cards. The food though... that's...
Sasebox 99
Sasebo, Japan
Sasebox 99 is a rest area and tourist information center. The info center has plenty of maps and guides in English and the staff is incredibly helpful. They also have a bakery, souvenir shop, ice cream truck, and four or so cafes....
Recycle Center
Sasebo, Japan
The Recycle Center is like an American thrift store except much nicer. They sell furniture, clothing, tools, housewares, tvs and electronics, musical instruments, and a ton of other neat stuff. Their prices are very reasonable and...
Jerry's Popcorn
Sasebo, Japan
Jerry's Popcorn is hands-down the best popcorn stand in Sasebo. They sell an assortment of yummy flavors. They usually have a stand set up at festivals in the Ginza, otherwise they can be found across the street from Aeon Shiratake.
Evergreen
Sasebo, Japan
Evergreen is a clothing shop that sells trendy hoodies, t-shirts, women's tops, and shoes. There are fitting rooms to try on items before you buy and if they don't have the size or color you want, they can special order it for you.
Sasebo Post Office
Sasebo, Japan
There are small post offices around town but this one seems to be the main office. Some FedEx deliveries unable to be processed through the FPO can be picked up here. You can also send domestic or international mail here.
Tonchinkan
Sasebo, Japan
Tonchinkan is a yakitori restaurant so if you like delicious meat on a stick, this is the place for you. It is often crowded so you may need to wait for a spot to open up or make a reservation if you are going with a group.
Tenshinpaozu
Sasebo, Japan
This Chinese restaurant is on 35, across from the Ginza. The dumplings seem to be a popular menu item. You can see them being steamed at the Take-Away window. The prices are low and the portion sizes are quite filling.
Hamaguchi Veterinary Hospital
Sasebo, Japan
Dr. Hamaguchi's clinic is conveniently located near Main Base Housing and takes walk-ins so no appointment is necessary. Some of his staff speak English and he seems to understand quite a bit as well. There is plenty of parking and...
Baskin Robbins
Sasebo, Japan
There really isn't a big difference from this shop and the one in the States. You can buy scoops in cups or cones, milkshakes, cakes, and party treats. They do, however, have some seasonal items not available in the States... like...
RaRaRa Ramen
Sasebo, Japan
RaRa, or "LaLa" depending on which menu you look at, is a ramen shop popular with Americans and Japanese alike because it is just sooo good and affordable. Ordering is super easy. The menu is in English with photos so just point and...
Art Square Lib
Sasebo, Japan
This art supply shop is located across the street from the train station and easy to miss if you're not paying attention. They sell Liquitex acrylic and oil paints, brushes, Copic markers, spray paint, canvas, and lots more. They...
Craft Heart Tokai
Sasebo, Japan
This craft store is located on the 3rd floor of the shopping center just outside the train station. For a few hundred yen you can buy a membership card for discounts on your purchases. They sell fabric, sewing machines and supplies,...
Can Do
Sasebo, Japan
This 100 Yen Shop is one of my faves. It's located on the 3rd Floor of the shopping center just outside the train station, facing the tracks. The assortment is smaller than Daiso but less overwhelming. They have a small selection of...
Sweet and Fresh Market
Sasebo, Japan
Located in the Ginza, near McDonald's, this little market sells fresh produce and bread at affordable prices. Just make sure not to linger too long at the checkout, you might get swatted by a customer eager to get home and start...
Hikari Hamburger Shop
Sasebo, Japan
Hikari is located next door to Log Kit so it's hard not to compare the two. The service at Hikari seems to be a little faster and they may even be a little more conservative on the mayonnaise. Hikari is also a member of the Sasebo...
Log Kit
Sasebo, Japan
Log Kit is a popular destination, especially on weekends, so be prepared to wait in line for one of their delicious Sasebo burgers. You won't be disappointed. The burgers are huge and the curly fries are yummy. Parking is limited to...
Michele Brown
Sasebo, Japan
What this steakhouse lacks in curb appeal, it makes up for in deliciousness. The menu is robust with a variety of western-style cuts of steaks and side dishes like coleslaw, corn on the cob, vegetables, and potato wedges. For my...
Milky Way Farm
Sasebo, Japan
Milky Way Farm has the best gelato and ice cream in Sasebo. Seriously. If you go early in the day, they also sell pastries and other delicious treats. There is plenty of seating inside and out but they can also pack your purchases...
Good Coffee Labo
Sasebo, Japan
This coffee shop has been featured in local magazines and rightly so, the coffee is incredible. There is seating inside and a small patio area for smokers. Parking is limited but it's only a short five minute walk from Dragon Vale...
Domino's Pizza
Sasebo, Japan
It's just like Domino's in the States... sort of. It's mostly the same menu with some added options like the "Octopus, Avocado, Honeyed Ham Pizza." And they deliver!
Nitori
Sasebo, Japan
Nitori is almost like Target but not quite. They sell living room, dining room, bedroom, and office furniture on the 3rd floor. You can even order items that might not be in stock. They sell small appliances, kitchenware, home decor,...
Ishidake Observatory
Sasebo, Japan
The beginning scene of "The Last Samurai" was filmed here. There are two observation decks, both with fantastic views of 99 Islands. The walk up from the parking area is quite the hoof and can be muddy in rainy weather.
Tenkaiho Observatory
Sasebo, Japan
The entrance to this observatory is lined by hydrangeas and the observatory itself it surrounded by flower fields. Unfortunately, the flowers don't seem to be in bloom during the summer. There is a ton of parking and a little market...
Funakoshi Observatory
Sasebo, Japan
This observation deck is a little small and easy to miss if you aren't paying attention but the view of 99 islands is gorgeous. It's only a short drive from Main Base but parking is very limited.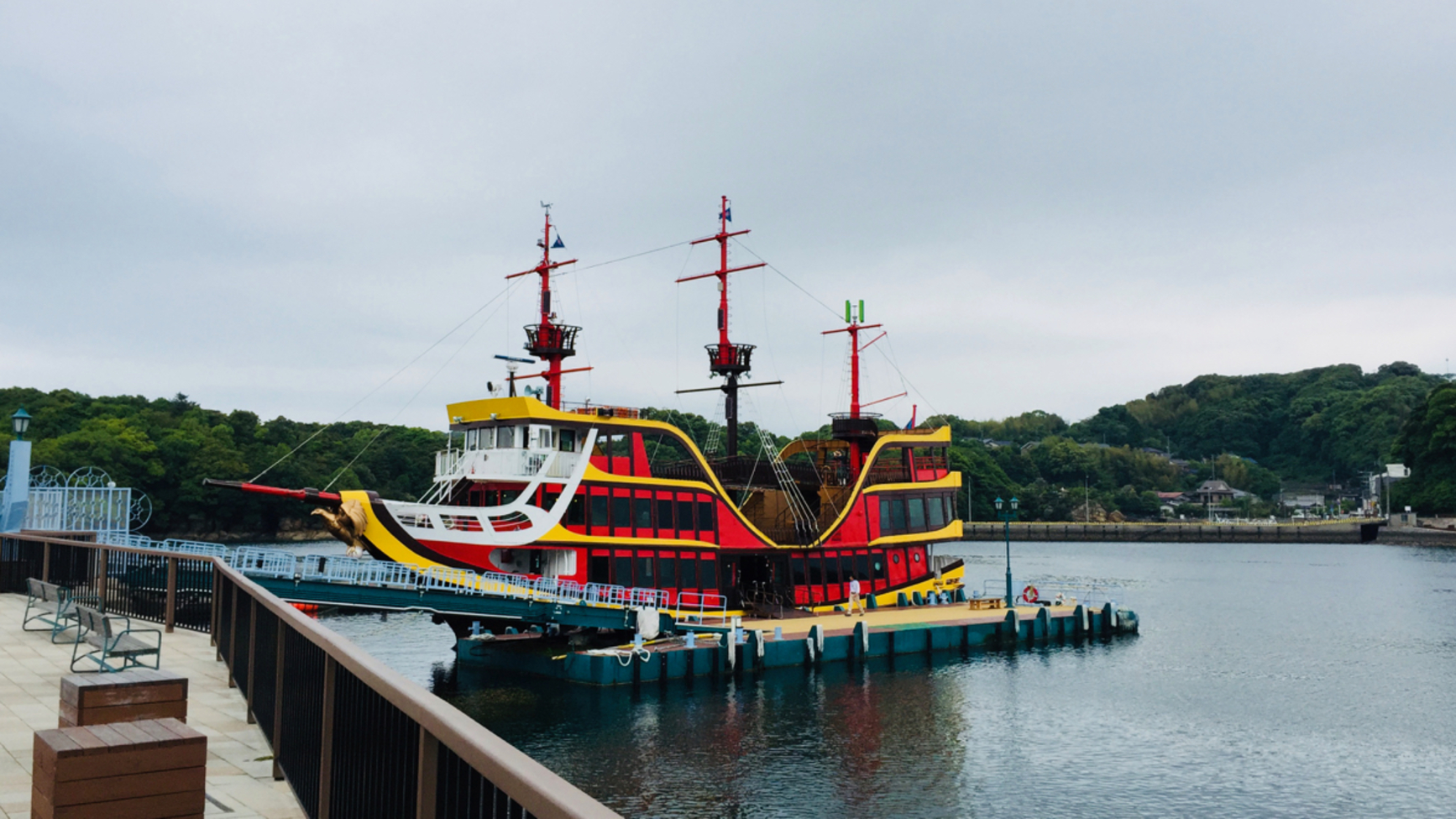 Pearl Sea Resort
Sasebo, Japan
The Pearl Sea Resort is a quick ten-minute drive from base and home to the Kujukushima Aquarium. The aquarium is the main attraction but there are also many shops and restaurants where you can enjoy a Sasebo Burger, rent a kayak, or...
100 ¥en Shop
Sasebo, Japan
The 100 Yen Shop is next door to a Nakamura grocery store and has plenty of parking in front and above the grocery store. The assortment of products is similar to other yen shops with the added benefit of being next door to the...
Kameyama Hachimangu Shrine
Sasebo, Japan
For most Americans in the community, this is the first shrine they visit in Japan. It is located across the street from City Hall and has a small parking area. After you pray, be sure to pick up one of the many charms for sale. I...
OK Store
Sasebo, Japan
The OK Store is a home improvement store, similar to the "O" store or HomeWide. It has a great garden department on the lower level where they sell plants, bricks and pavers, soil, and everything you need for your next backyard...
Mike's Tex-Mex
Sasebo, Japan
Mike's is a nice dine-in or take-away spot for those nights you just need some refried beans with your rice. They serve the typical Tex-Mex dishes like chimichangas, enchiladas, chips and guacamole. Seating is limited so on a busy...
Konan Ototen Home Improvement
Sasebo, Japan
Also known as "the O Store" because of the giant "O" in the sign, Konan is similar to Wal-Mart with a dash of Home Depot. They sell home improvement supplies, plants and garden equipment, and inexpensive pet supplies.
The Ginza
Sasebo, Japan
This shopping mall is also known as "the arcade" or "Yonka-cho Shopping Mall." It is about 1km long and lined with multi-story shops, cafes, pharmacies, dentists, optometrists, and markets. There is truly something for everyone here....
Direx
Sasebo, Japan
D!rex is a discount store, similar to Wal-Mart without the furniture and large items. They mostly sell groceries and produce but also have office supplies, mailing supplies, and other household items.
Sometime Cafe
Sasebo, Japan
If you enjoy coffee and cats, this is the place for you! The outside of this cafe is painted with a giant orange cat and if you're lucky, you can meet the real-life furry fellow while you dine. There is a special table set up for the...
Yumihari Observatory Tower
Sasebo, Japan
Visit Yumihari Observatory for a beautiful view of the Navy base and the town below. There is a large parking area, restrooms, and plenty of places to sit and enjoy the park. Dogs are welcome but be mindful of the many cats that live...
Koga Stationary, Art, & Gift
Sasebo, Japan
At Koga, you can find greeting cards, planners, stickers, office and mailing supplies, and pens/pencils. If you go upstairs you'll find art supplies like Copic markers, acrylic paints, clay, sketch pads, and lots more. There are a...
Grooming Salon Eve
Sasebo, Japan
This doggie salon is located at the entrance to the Ginza shopping area. There is plenty of parking nearby but many people pull over for quick drop-offs and pick-ups. The ladies here are wonderful and very patient with stubborn...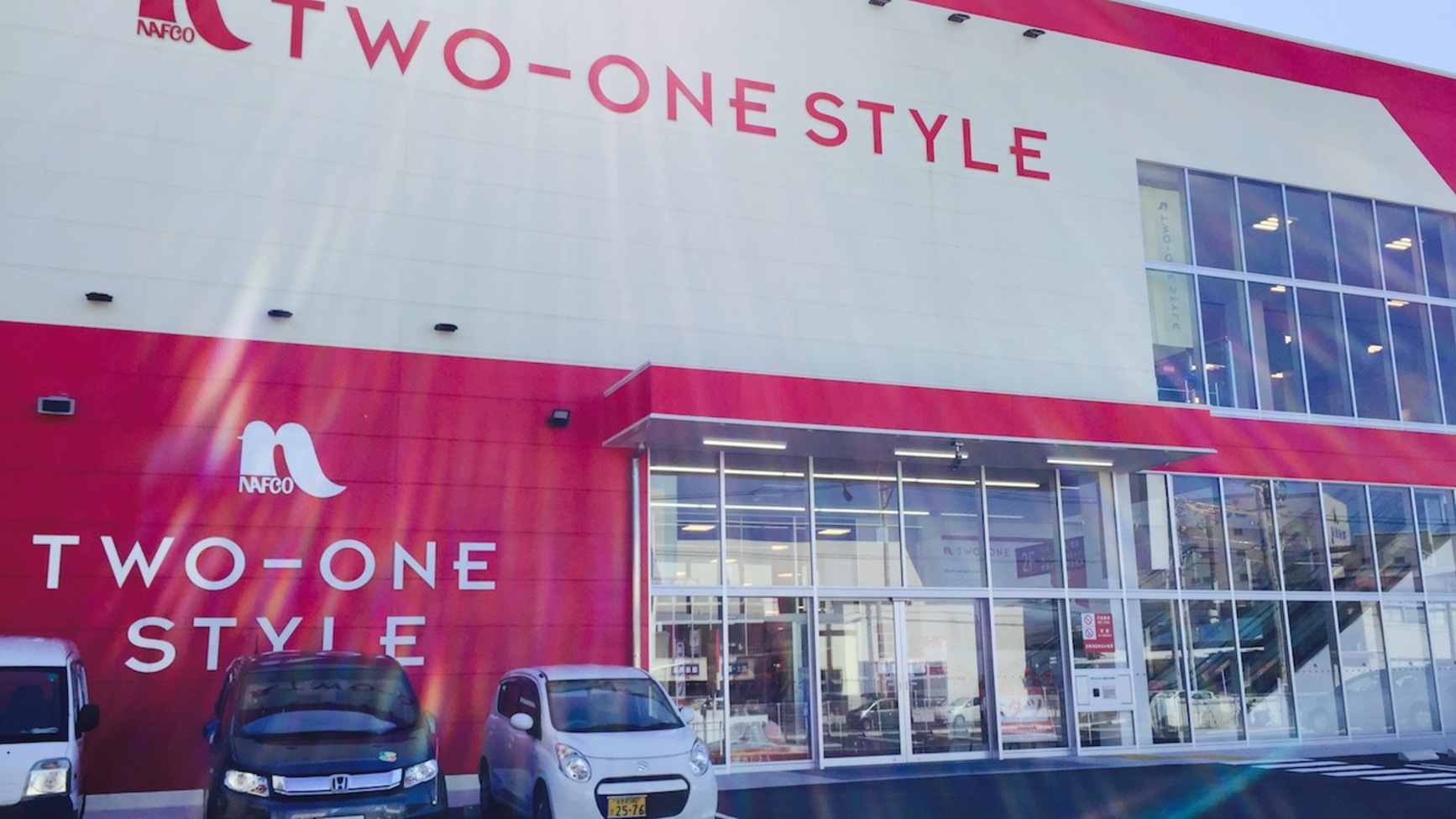 Nafco Two-One Style
Sasebo, Japan
Located across the street from Nafco Home Plaza, Two-One Style is probably as close as you can get to a Target in Sasebo. They sell furniture, colorful kitchen and bath items, rugs, pillows, curtains, wall decor, and lots of things...
Chango's Mexican Food
Sasebo, Japan
There aren't a lot of Mexican food options in Sasebo, so thank goodness for Chango's! I have a hard time passing up the chimichanga but the taco salad is also a favorite. The staff is very welcoming and they even have an English menu...
Starbucks Coffee
Sasebo, Japan
It's just like the Starbucks you know and love... almost. The menu is slightly different BUT there are some special drinks only available in Japan. This is located in the Ginza shopping area so no drive-thru but there are plenty of...
Hotto Motto
Sasebo, Japan
Hotto Motto is a Japanese "fast food" restaurant that can be found all over Japan. There is no seating as the focus is on "bento," or take-out food. Ordering is easy, just point at a menu item and pay. The prices are reasonable and...
Queen Kebab
Sasebo, Japan
Queen Kebab is a true gem. The food is outstanding and the gentlemen who own the place are super friendly and welcoming. The beef kebab fries with the original Turkish sauce is sinful and will keep you returning for more.
Tanaka Coffee
Sasebo, Japan
Tanaka Coffee relocated to the Ginza shopping area from a little kiosk near RaRaRamen. The new shop has the same great coffee but now offers an assortment of doughnuts and plenty of seating. Too hot for coffee? No worries. They also...
Tenjin Park
Sasebo, Japan
This little park is a popular springtime destination as it is lined with cherry blossom trees. There is a small parking lot and plenty of grass to enjoy a picnic during sakura season. Dog lovers will appreciate it's pet-friendly...
Coffee & Diner KUCHE
Sasebo, Japan
This little cafe is easy to miss but once you discover it, you'll keep finding your way back. They serve sandwiches, pasta dishes, desserts, coffee, liquor, and lots more. The lunch counter is nice and cozy and a great spot for...
Misa Rosso
Sasebo, Japan
This pizza and hamburger cafe is a member of the Sasebo Burger Association and does not disappoint! They serve burgers in a variety of sizes, with cute names like "Misa Monster" and "Baby Monster," that make it easy to enjoy your...
Gobangai Mall
Sasebo, Japan
Gobangai is a waterfront shopping center with 83 specialty shops and restaurants, including a grocery store on the ground level, Toys R Us, and even a Starbucks in the book store. The weekends are usually busy with family friendly...
Kebab Plus
Sasebo, Japan
Conveniently located in the Ginza Shopping Arcade, Kebab Plus offers delicious kebabs and plenty of seating for hungry shoppers. The kebabs come in three sizes and your choice of sauce. The service is fast and friendly.
Sushi-Go-Round
Sasebo, Japan
A fun little restaurant just outside the Gobangai Mall (aka The New Mall or 5th Ave Mall) that serves sushi on a conveyor belt. Don't like raw fish? No problem! They also serve beef, pork, and chicken dishes. The prosciutto and...
Big Man
Sasebo, Japan
This tiny burger shop is a member of the Sasebo Burger Association and known for their delicious bacon/ham. The line is usually long but moves quickly. Seating is limited but worth the wait or you can use the walk up window to make a...