Search Results for Fukuoka
Saihi Bus Terminal
Sasebo, Japan
The bus station offers express service to Fukuoka, Nagasaki, and the Nagasaki Airport. It is an inexpensive (and comfortable!) option to driving or taking the train. An English guide to riding the bus can be found at...
Sasebo Train Station
Sasebo, Japan
Sasebo Station is the major railway station in Sasebo with lines running to Nagasaki, Fukuoka, and beyond. Reservations can be made through the ITT office on base or at the station itself. There are souvenir shops, convenience...
Dazaifu Cultural Discovery Center
Dazaifu, Japan
Located in Fukuoka Prefecture, this Cultural Discovery Center hosts exhibits and events to help visitors learn and experience local history and culture. The center is also home to a replica of the Chikuzen Kokubunji Temple but don't...
Dazaifu Burger & Fried Chicken
Dazaifu, Japan
While exploring the Fukuoka Prefecture you may find yourself in desperate need of a cool drink and a tasty bit of fried goodness to keep you energized. Dazaifu Burger & Fried Chicken has got you covered! This little shop sells...
Dazaifu Tenmangu Shrine
Dazaifu, Japan
Located in Fukuoka Prefecture, the Tenmangu Shrine is sacred to the "god of wisdom" and a popular destination for students interested in divine intervention with their studies. Good luck charms are sold in shops around the main hall...
Acorn Forest どんぐりの森
Dazaifu, Japan
TOTORO!! This adorable shop is across the street from Starbucks Dazaifu in Fukuoka Prefecture and has a tubby little Totoro outside to welcome you. There's a large assortment of Totoro wares and Jiji from Kiki's Delivery Service also...
Rainbow Puffin
Dazaifu, Japan
This cafe is near the Tenmangu Shrine, around the corner from Starbucks Dazaifu in Fukuoka Prefecture. They have a statue out front of a hot dog wrapped in an American flag... you really can't miss it! You can enjoy hot dogs, ice...
Starbucks Dazaifu
Dazaifu, Japan
Nestled in the outskirts of Fukuoka, this Starbucks is truly unlike any other you've visited. It is wrapped in a diagonally woven cedar wood lattice that continues throughout the store. It was designed by Japanese architect Kengo...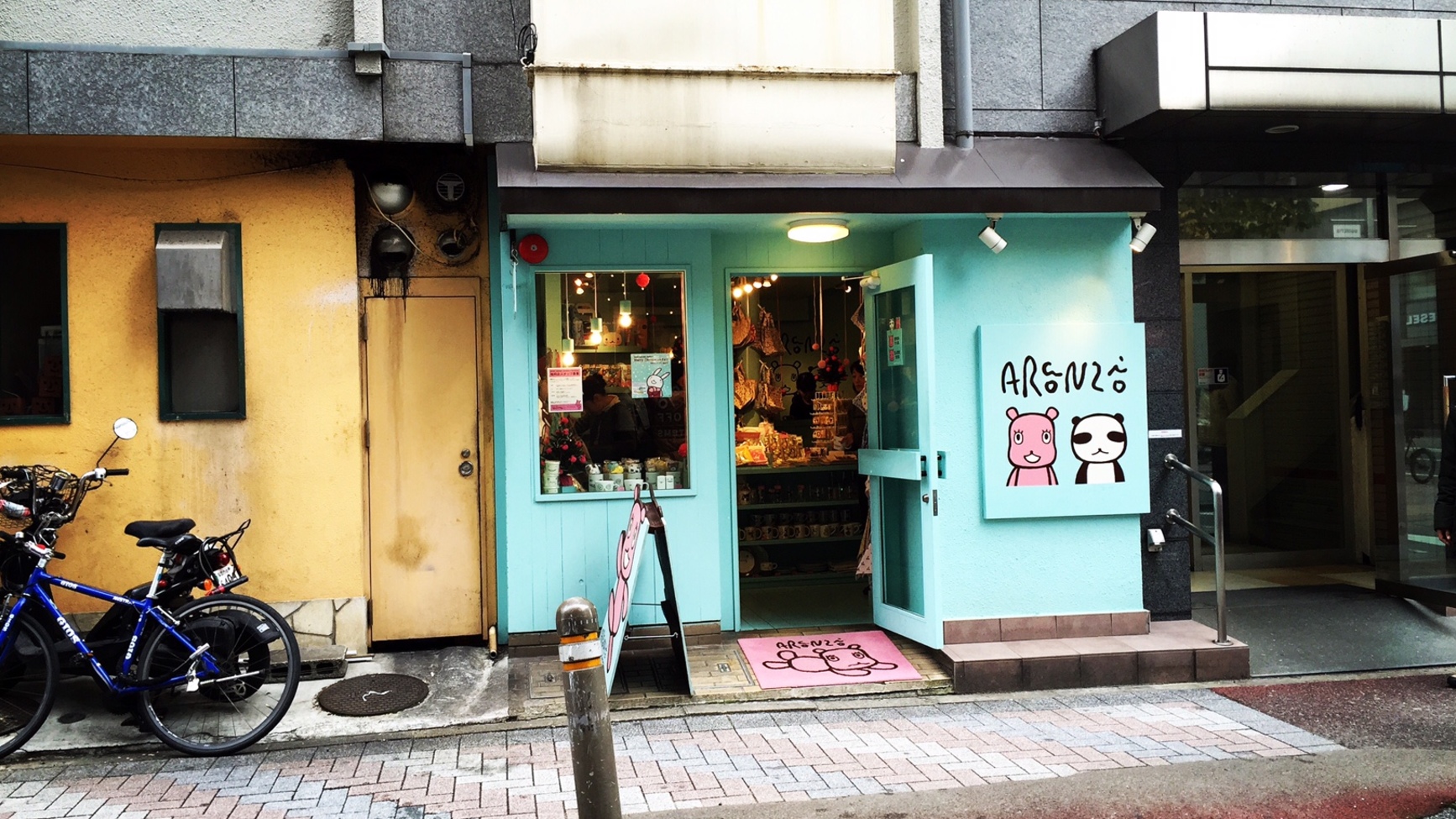 Aranzi Aronzo
Fukuoka, Japan
Aranzi Aronzo is a kawaii shop in Fukuoka, near the Apple Store. The shop is tiny but packed with an assortment of stickers, mugs, bags, trays, plush dolls and more with the Aranzi Aronzo cast of characters.
Nanzoin Temple
Sasaguri, Japan
Located in Fukuoka Prefecture, Nanzoin Temple is a large complex with many chapels and shrines scattered over the hillside. It's most famous resident is the Reclining Buddha, which may be the world's biggest bronze statue. Parking is...